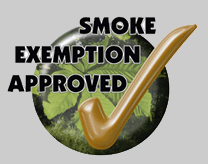 The Heta Scanline 7's represent the very best in modern woodburning technology with its lovely controllable flame and wonderful convection and radiant heat.
With a nominal output of 4.5kW, fresh air connection for use in passive homes, beautiful cast iron door and top plate and Skamol lined firechamber offering efficiencies above 80% and low CO as well as Defra approved for UK smoke control zones means the SL7 is designed for modern and clean living.
A low height form factor, the SL7 will suit homes requiring smaller outputs and a smaller height stove. Multiple model options which include wall hanging, pedestal, round and square side panels as well as soapstone and sandstone ensure flexibility and a wide choice to fulfill individual tastes and requirements.
The SL7, built for today and tomorrow's environmental needs whilst offering an efficient and attractive woodburning stove for all room requirements.
Scanline 7D - Pedestal Soapstone top and optional
swivel base
Scanline 7D - Pedestal Sandstone top and optional
swivel base
Heta Scanline 7's in room settings
Scanline 7C - Wall Hanging Stove
Scanline 7 - Rear connection for outside air supply
Scanline 7 - Large patented ash bucket
copy write of Pevex Enterprises Ltd 2007 ©. No part of this publication may be copied or transmitted without the express prior permission of the owners
Please click on the buttons above or any links to navigate around the site