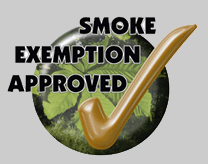 The NEW Serenity 40 4.5kW Inset convector stove is a stylish contemporary wood burning and multi fuel stove designed to fit into a standard 16" x 22" height fireplace opening. With its modern black bordered glass door this stove will look wonderful in a fireplace where sharp and minimalist cutting edge design is required.
Clean burn firebox technology has been built into the stove to ensure high efficiencies and low particulates. The Serenity 40 has now been recommended to Defra (July 2011) for smoke exemption approval.
Enjoy the dancing flames and wonderful convection heat that this small stove delivers. Simple primary and secondary air controls and automatic tertiary air ensures that the stove is easy to use and control with a built in air wash to keep the glass spotlessly clean.
British designed and built to high standards of manufacture and quality and incorporating many new unique innovative design features to make the stove both easier to install and use.
copy write of Pevex Enterprises Ltd 2012 ©. No part of this publication may be copied or transmitted without the express prior permission of Pevex Enterprises Ltd
Please click on the buttons above or any links to navigate around the site
escape with natures own pleasurable heat